Van Rental Singapore
Rent a van or a minivan and enjoy the city of Singapore
Singapore is the city-state of diversities a trip there means a constant time travel with endless possibilities. If you want to live every minute to the maximum Van Hire is the key to make your dream come true. Discovering Singapore has never been easier you, just need to explore our website www.vanrental24.com and you are one step closer from obtaining the perfect medium of transportation which in fact combines a full package of services based on luxury comfort and flexibility.
Singapore is a Southeast city-state An island country made up of 63 islands. Singapore is a live crossroad where different cultures blend.The rich heritage meets with modern architecture creating a masterpiece that magnetizes the visitor.
If you are seeking for real relaxation the Botanic Gardens of Singapore is a place where vivid colors and powerful images revive in front of the visitor's eyes. The three lakes are the perfect location for a picnic that will make you feel part of nature's wonder.
For the History- hunters the Asian Civilization Museum is the ideal spot. A magnificent building with all kinds of artifacts for Asian countries. The whole history of Singapore is hidden between these walls.
A religious monument of great significance is of course the Chinese Trian Hock Keng Table that was built by the first Chinese Sallors. Everybody who visit Singapore pays a tribute here. There is also the National Museum of Singapore that wraths your attention and last but not least the world' s famous Singapore Zoo with a wide variety of wildlife This enormous area make animals feel closer to their natural surroundings.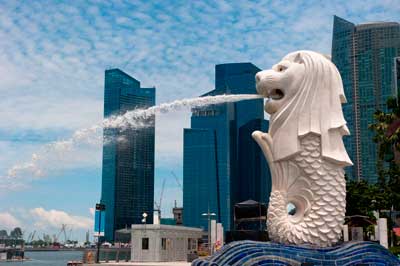 Singapore is like two worlds in one the old and the new co-exist in total harmony, no matter how much time you have at your disposal to spend in Singapore it is never enough, with Mini Van hire time is always on your side and you can manage it perfectly. Whether you and your friends whish to dedicate a day for cultural reasons or a day close to nature a 12 seat minivan rentals is the most reliable travelling tool for you.
With Van rental you are not forced to go only to crowded tourist attractions you are given the opportunity to explore also the other side of Singapore, places and parts of nature that only a few know.
Choosing Van hire makes your life easier not only in case of a leisure trip, but especially as far as a business trip is concerned. Those of you who have come to Singapore for business purposes you know in advance that a large amount of money is being spent for your transportation needs. For a professional the only thing that matters is to be on time no matter how much the cost might be.
Van rental is here to satisfy all you transportation needs day and night. If you calculate how much money you gain by hiring a mini van you will realize that it is the most attractive option. Mini Van Hire will become your right hand.
If you want your trip to distinguish all you have to do is Hire a Mini Van!
Pick Up & Drop Off Locations in Singapore:
Singapore Changi – Airport
Changi Airport - T2
Changi Airport - T3
Singapore City Center