Van Rental Paris
Rent a van or a minivan and enjoy the city of Paris
Paris is the capital and the largest city in France Suituated on the river Seine it is a global cultural and business center with international influence on politics developments. It is one of the most romantic and majestic cities in the world. It's only fair that is called the city of light. Paris has many sights of great importance which makes the selection a rough task. You can never get enough of Paris beauty and everyone falls in love with the city in the end.
Travelling around Paris can be proved to be much more difficult than what you initially thought. Don't give up the best solution is just around the corner and its called Van hire. Book your minivan on line from our website www.vanrental24.com and live the Paris Magnitute.
With Mini van rentals you can create your own personalized schedule with no time limits. For the first time being an "independent" traveller doesn't cost a fortune. All you need is a good pair of shoes and the company of good friends. Everything begins from Eifel Tower the most famous and recognizable monument in the world. You will learn interesting information about how Eiffel tower was constructed and you will enjoy a breathtaking view. For gourmet lovers he restaurant "Le June Verne" is the perfect choice for dinner.
Its Notre Dam's turn to leave you speechless. A Cathedral of Gothic rhythm. It was an ambitious idea of Bishop Maurice de Sully that was built between the 12th and 14th century. The Avenue des Champs-Élysées is the most famous and beautiful avenue in the world. It is a paradise for shopping. The most famous designer's brands are found here. It is the ideal hotspot for day and night Theaters, restaurants cafes spread in front of you feet. This magnificent avenue is dominated by the Arch of Triumph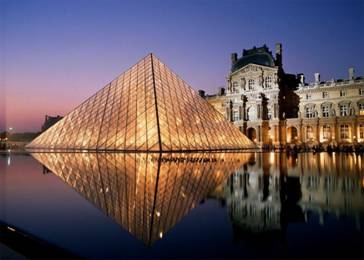 Visit the Concord Square where Paris heart beats. Continue with a visit at the Louvre's museum the undoubted proof that renaissance was born in Paris. Here Mona' Lisa' s enigmatic smile will welcome you.Visit also the fantastic Monmarte and the Palais Garnier an absolute masterpiece of theatre architecture that even in our days captures with its structure and glory.
With 12 seat mini van rentals time is on your side so visit the forest of Bologne and of course plan an excursion at the Chateau of Versailles. Its is ranked as one of the most important and famous monuments. The building is an architectural wonder and its gardens are so beautifully decorated that you will constantly repeat the phrase " I must be dreaming".
Van rental offers a luxury VIP travelling experience not only for every visitor, but also for every professional who comes to Paris. Hiring a mini van makes your transportation an easy process.
You can benefit from every available time you have while your travelling. For all of you with forward thinking and ideas Minivan rentals is your reality.
You can prepare your next step or even arrange a deal with the help of your partners and all of these without the need to be at your office. With a mivinan your office comes to you isn't that wonderful?
Once you try Van rental you are never going to change it! It is the solution for everyone who wants to live every minute of his travelling to the maximum!
Pick Up & Drop Off Locations in Paris:
Airports
Orly south Airport
Paris - CDG Airport
CDG Airport T2
CDG Airport T1
Railway Stations
Gare D'Austerlitz
Gare St Lazare
Gare Montparnasse
Invalides Train station